After your Hosting Plan has been created, you will be able to upload your files directly from your Hosting Control Panel or through an FTP client.
To enter in your Hosting Plesk and Webmail Platform from your Marcaria account, following the steps below:
Enter in your Marcaria account
Select My Hosting Plans
Select and click on the domain associated with the plan
Select the button Manage Hosting Account or click on the Webmail used.
Here you can also see the Server where your plan is hosted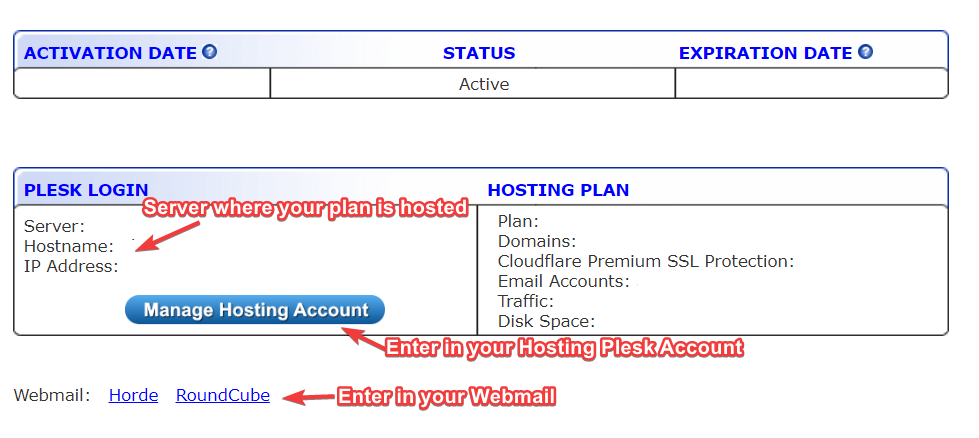 Select the "Files" tab, and click on the "httpdocs"

Click on the plus (+) sign button, select "upload file" and press OK.
FTP Client
Download and install the FTP client software you will use to upload files (*)
Configure your FTP software with your hostname (eg. ftp.example.com) and the FTP credentials you created on the Hosting Platform.
Navigate to the "httpdocs" folder and upload your pages
(*) Please note that there are several FTP clients that you might use. For Windows we recommend WinSCP and for Mac we suggest you use Cyberduck or Classic FTP.